Abduction Management
Despite media reporting, abductions worldwide are increasing. These abductions take a variety of forms ranging from a few hours to much longer durations. US business travelers are ideal targets due to many factors ranging from a lack of familiarity of the area to a lack of local connections. In most cases abductions are targets of opportunity wherein criminals abduct someone based on availability and chance of success. SBS trains individuals a variety of skills to help avoid being abducted but if abducted how to survive and possibly escape.
SBS Training Solutions Instructors are highly skilled profesionals with years of training and experience. We provide pratical hands-on training with a low instructor to student ratio. Our Abduction Management Courses have been specifically designed for Security Managers, Business Executives & VIP's, Employee's, Media Personnal and NGO's.
No one thinks they will become involved in a kidnapping or a life-threatening situation. Yet, tens of thousands find themselves in hostile, dangerous attacks every year. In these circumstances, knowing what to do can be the difference between surviving … or not.
Knowing the various stages and details of each stage of an Attack Cycle is vital to your safety. In fact, your safety and survival will depend on recognizing and reacting to four key factors.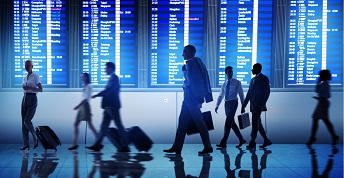 Concerned companies and individuals are becoming more aware of the"avoidable dangers" of business travel and have started exploring their options to reduce both the risks and the liability factors. When traveling, certain events are generally considered beyond a person's control.